This multifunctional vegetable cutting machine is mainly suitable for the processing of hard, soft, various root, stem and leaf vegetables, such as potatoes, radishes, potatoes, leeks, celery, etc. Kind of pattern. The fuselage is made of high-quality thickened stainless steel, which is sturdy and durable, not easy to rust, and prolongs the service life of the machine.
Features:
1. one-button start, very convenient operation.
2. Copper core motor.
3. This is the combined type machine to realize the cubes and strips, firstly cutting the root vegetables into slice, then second cutting into final shapes, can realize big capacity and separate cutting.
4. Stainless steel material, suitable for food standards.
5. One machine can cut different vegetables and shapes, various function.

Machine function
1.The machine can slice the potato, onion and so on round shape products, and then can shred them.
2.The machine can slice the okra, cucumber and banana. The machine can be equipped with special holder to hold the product.
3.The machine also can be used for hard product, such as Lingzhi (Ganoderma), the machine can cut it into slice (if you need, please contact us for Lingzhi cutting video)
4.This machine has four different cutters. Which can be used to cut the raw material into different shapes, such as slice, shred, dice, cube and so on.
Machine Adjust
The machine slice thickness can be adjust, shredding thickness also can be adjust, the cube size is 1.9cm. More size question, please contact us freely.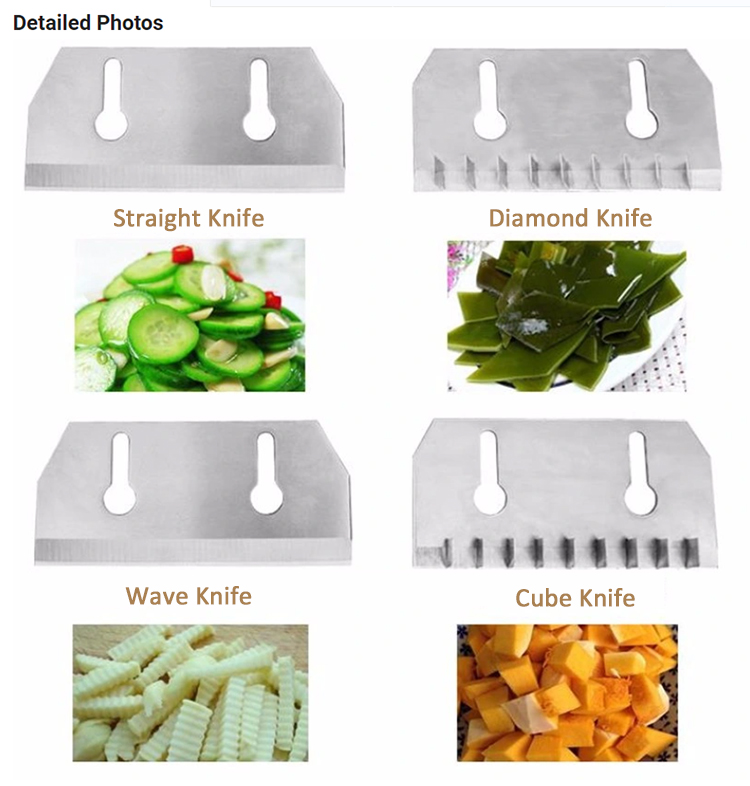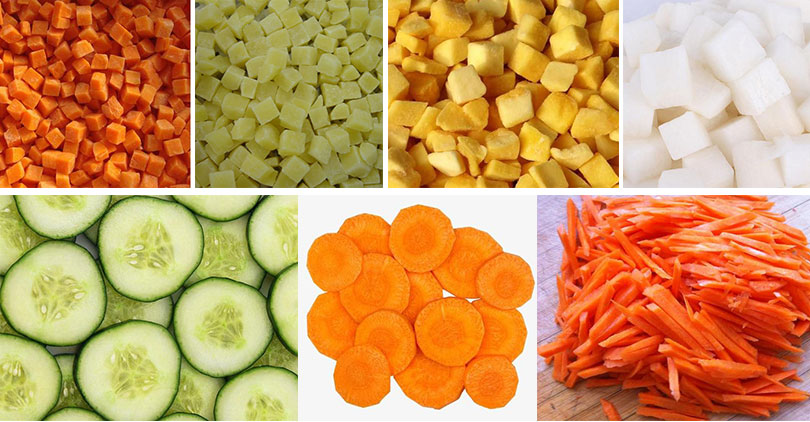 Working Video: