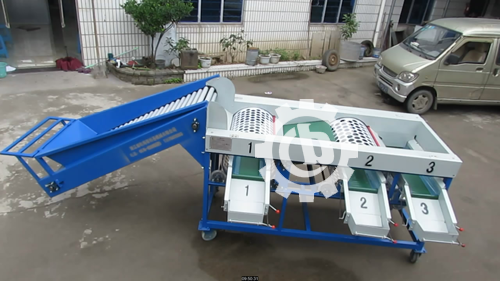 This garlic grading machine including lifting conveyor and sorting grading machine, using infinitely adjustable-speed, can control freely of the moving speed, large capacity of grading and accurate, and suitable for garlic, onion, potato, citrus fruit and vegetable processing such as sorting. It is the fruit and vegetable cooperatives and farmers ideal processing equipment.


Structure and Working Principle:
This garlic grading machine compose of roller feeding conveyor, conveyor belt, rack, motor, Driving gear and driven gear ring, grading device and discharge chute.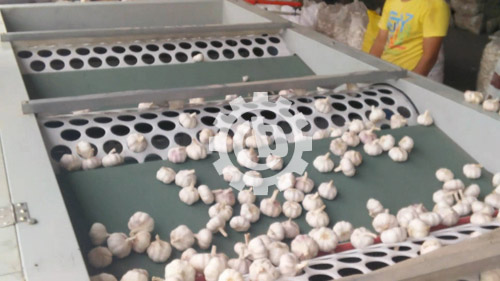 Put the garlic bulbs into the hopper of the roller conveyor, workers can sorting some bad or unqualified garlic if it have, through the movement of the conveyor, and according to the grading size, need different pieces of grading device and discharge chute, each grading device is different hole size, the garlic which can fall through the hole will discharge out from its corresponding port.