Largest Chili Destemming Machine
2018-02-28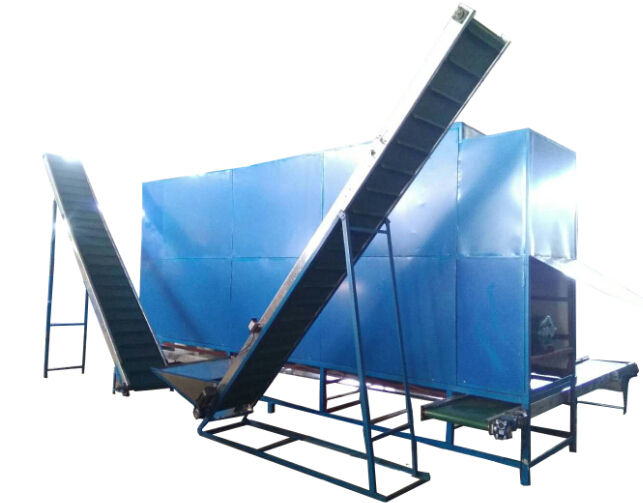 Brief Introduction:
Chili destemming machine is the automatic equipment for removing chili stem, which can greatly save labor of remove chili stem by manually.
This machine's main feature is fully automatic stem removing, high efficiency, high ratio of stem removing.
Running Conditions:
Voltage: 220V 50Hz, single phase
Environmental Temperature: 0ºC-50ºC
Chili Humidity Both wet and dry is ok.
Chili stem diameter: 0—10mm
Chili stem removing rate: ≥85%

Main Technical Parameters:
Handling Capacity: 800 kg/h for dry chili, and 2000kg/h for fresh chili
Motor: 1.5KW (two pieces)
Total Installed Power: 3kW
Convey belt length: 3900 mm
Convey Belt width: 500mm
Material: carbons steel
Dimension: 5700*1100*2630mm
Weight: 450kg