This Garlic Peeling Production Line need a Garlic Separating Machine and a Garlic Peeling Machine.

Garlic Separating Machine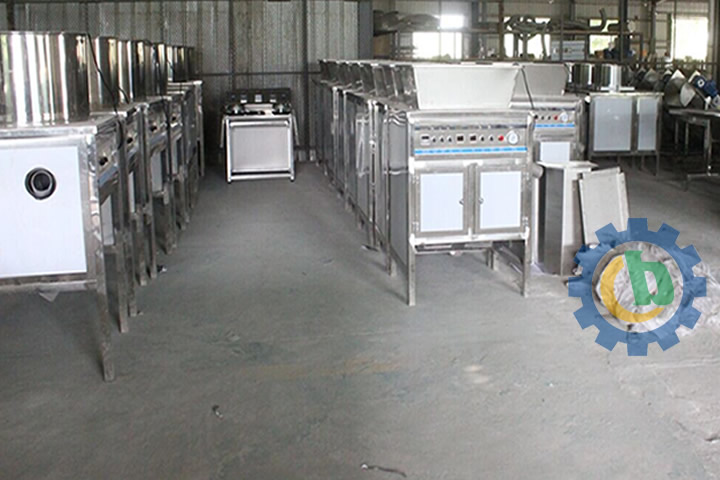 This restaurant garlic bulb separating machine uses food-grade silicone , the garlic, squeeze rub the bulk of the split up and down the gap and the centrifugal force of the silica gel plate , garlic stems, garlic, built-in fan while blowing away from the machine, can be recycled ; separated good large garlic cloves rolled out from the machine on the other side .
Features of Garlic Separating Machine:
The performance of this machine : the large output , the split rate , low damage , cleaning maintenance is extremely convenient ; applicable in a variety of species and the size of the garlic ;

Garlic Peeling Machine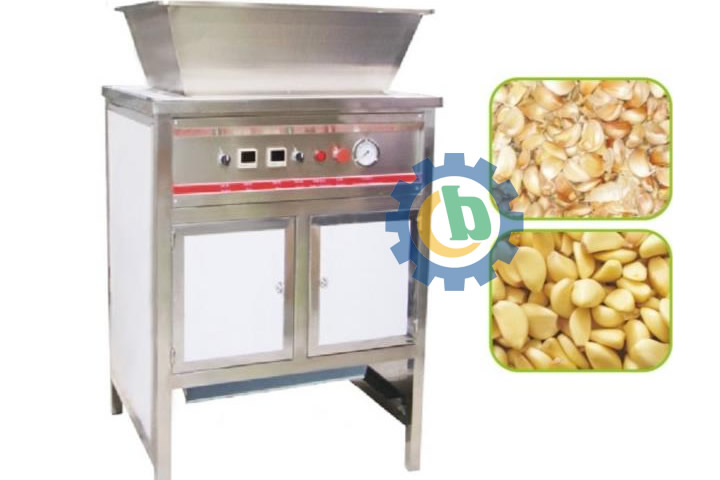 1.Introduction of Garlic Peeling Machine
The garlic peeling machine adopts pneumatic principle,processe the separated garlic into garlic clove without any damage. This machine can be used for the dry garlic clove, suitable for any varieties of garlic.

2.Fetures of Price of Garlic Peeling Machine
1)This garlic peeing machine adopts special design principle of peeling, in the peeling process, cloves completely needn't through the friction effect between blade and hardness, can ensure the peeled garlic clove without any damage,the peeled garlic cloves will have smooth surface, without pollution. This equipment is practical, electricity-saving, high production efficiency, easy maintenance and cleaning, low failure rate, etc.
2)This garlic peeling machine has automatic feed device, Cloves and errands can be separated automaticly , the machines conform to the food standards, because garlic clove has damage with it,so it has the advantages of being deposited for many days.This machine is popular at home and abroad, and is high praised by the customers!